I'm trying to build a Zynthian, incorporating the bare Zynaptik PCB. I'm reading the schematic, and have trouble understanding the design behind the MIDI status LEDs. Each of (in, out, through) goes to a 4-pin connector.
This is the schematic I'm working from: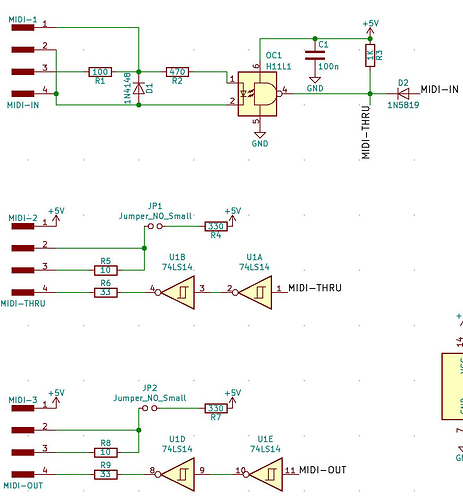 (from zynthian-hw )
I'm assuming (looking at wiki photographs) that 2 pins of each connector go to a status LED, and 2 go to the actual MIDI port. But what should be the pinout? Especially for OUT and THRU, I have trouble understanding how an LED would light up with the OUT signal, as only pin 4 would be driven with the MIDI signal. Same with THRU.
Any help would be greatly appreciated