I've been running Pianoteq 7.0.5 STANDARD with 3 instruments (+1 separately purchased) for some time without any issue. I decided to upgrade to PRO. I first upgraded to Pianoteq 7.2.0 by dragging the 7z file. I then opened Pianoteq using ssh -Y and activated using the new upgrade PRO serial (I saw no where in the web ui to to this procedure). By activating PRO, I received a 5th instrument pack.
Everything now looks correct in the Pianoteq UI.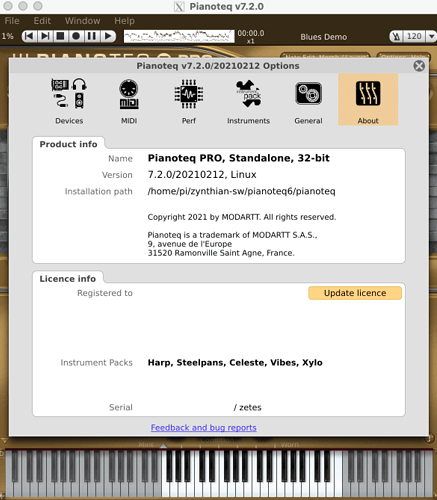 However, in the web ui, although my new serial is displayed correctly, it still shows as STANDARD. I don't know if this affects any functionality though.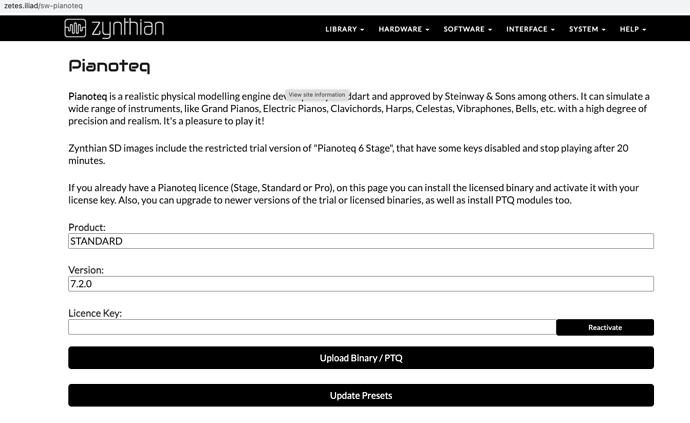 The real problem is my new instrument pack (although available in Pianoteq) still displays as a demo in the Zynthian menu. Kalimba also is displayed under demo, even though I've owned it a long time now.