I've been putting some encoders on zynthian-ceed.local
Which, of course, involves encoders of various sorts…

Now in this case I've used the red circuit board and the RGB encoder. . .

gpio readall is a command line utility that will help you lots…
(The following is a machine using my old style wiring…)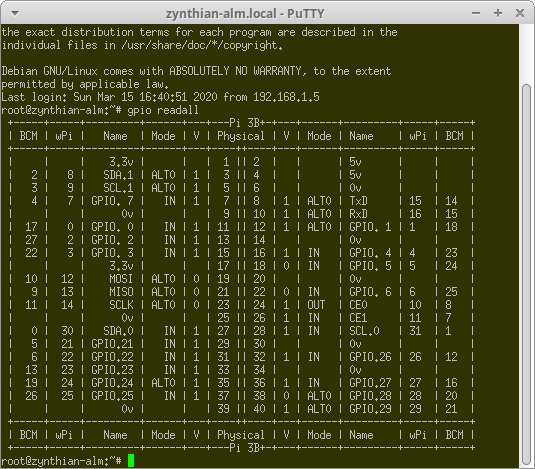 Initially I'm just getting the left & right encoder functions working . . .
Which brings us to the new complete mapping chart for putting values in the Wiring Dialog…
Take the values from the wPi column . . . .

And we have encoders that work !!