Hopefully I quick one

I'm not able to send the MIDI DIN5-input (or MIDI usb in) to the MIDI usb output.
Read all posts related, tried many permutation to no avail.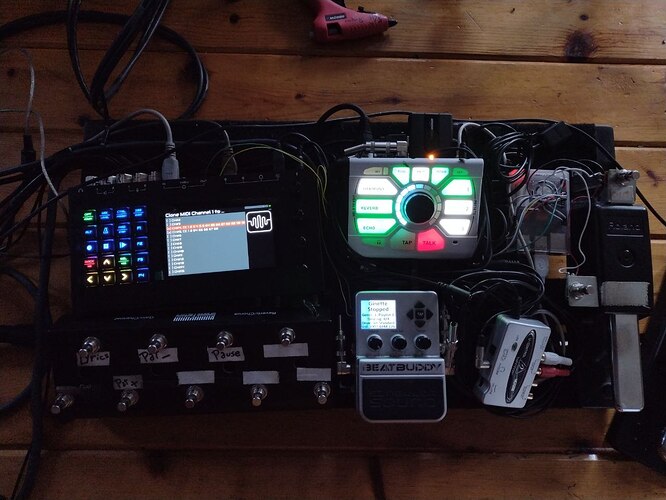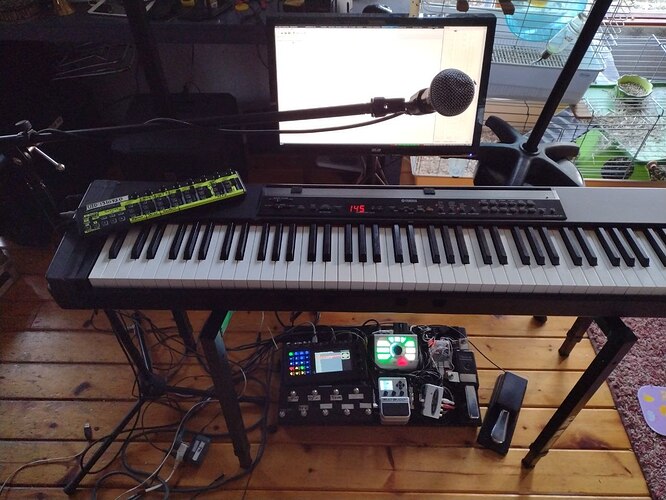 Setup Migration : I've been playing for a few years now with this setup and a few shows got cancelled in the weekend so I decided to finally take the time to integrate my ZynthianV5 in my setup saying goodbye to the awful (to my taste anyway) Aeros from SingularSound. Anywho, I have 4 days to make this work as previously.
My setup = few midi controllers (88 keys via DIN5, 88 keys via USB, nanoKontrol, etc).
My problem : The two midi controllers from the DIN-5 and USB (type A) do work perfectly with the zynthian Synths (Pianoteq, freeb3, etc) But I cannot for the life of me figure out how to send those two via the USB-typeB zynthian port. I am currently sniffing everything coming from the Zynthian USB and I do not get the notes I play. Tried cloning to midiChainThru, etc.
Any hints ?