Hello to all Zynthian fans,
many thanks to everyone who is involved in creating this great project.
I would like to share my experience with the building of Zynthian from scratch. I'm EWI player (Akai EWI USB) and sametimes on guitar with midi (Fishman TriplePlay) and I find in my room some midi keybord also. My aim is wiring Zynthian to my other midi stuff as BomeBox with USB hub with conection on MidiHub, Behringer FCB 1010, E-MU Protheus 2000 synth module and instruments. My dream is play without a PC. In the first phase of build I want Zynthian with 2x line input a 2x line output by Jack 6.3 mm and midi connection via USB in my own acrylic case.
Final setting is on figure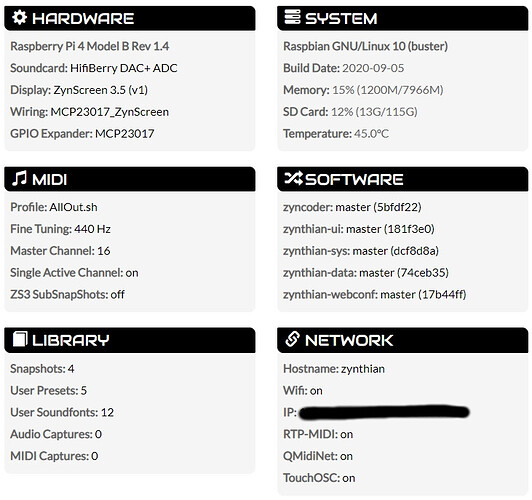 Next steps will be adding Jack connectors, Zynaptik Module v3 & v4 with MIDI DIN connectors. Also I must make 3D drawing of case and and have it made of acrylate.
In this phase I have question about connecting of Zynthian on USB hub. When I direct connect zynthian by usb cable (black wire on my setup fig) I have not conection, the Zynthian is not visible on PC (Bome Midi Translator) or BomeBox. So I cant routing other midi equipment to Zynthian. It is properties or issue? I assume that after connecting DIN MIDI connectors and wiring by DIN MIDI <-> USB interface cable this will be possible. But dirrect connection via USB cable seems to me to be a better option.
My midi microcosmos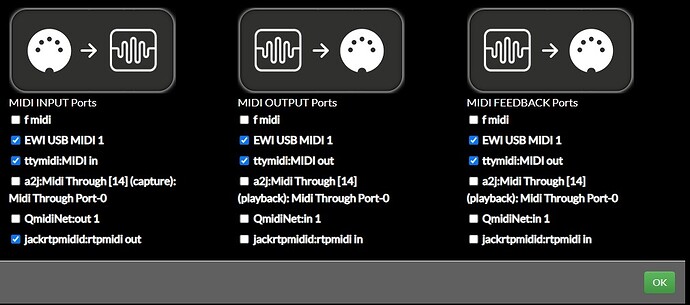 Stay tuned.